Our systems and our people ensure you have a stable base to drive business growth.
We deliver accurate, timely and simple solutions to your bookkeeping needs.
We support you to make efficient business decisions and help guide you along the way.
Stone Accounts takes the stress out of running a business by tailoring bookkeeping services to your needs. We supply you with the data, tools and strategies to help improve your business and increase your profits
Proficient with industry integrated software
Scanning / Entering debtor invoices via Receipt Bank
Reconciliation of all Bank Accounts/Loans/Credit Cards
Creditor Invoices produced and distributed
Process payroll weekly / fortnightly / monthly
Process payment of wages and STP compliance
Lodge and Pay Superannuation and advise on Super obligations
Financial Guidance, Strategy and Planning
Budgeting and Cash Flow
Financial Reports tailored to your business needs
Complete BAS Preparation and advise of GST obligations
BAS / IAS lodgement with ATO and advise of current compliance
TPAR and end of year reporting to the ATO
Provide your Accountant with information required to prepare annual return
Complete Workcover remuneration
State payroll tax obligations
Support for your administration team
Administration support for all your business needs
ABOUT US
We are a boutique Bookkeeping and Business Management service. We cater to clients across a broad range of industries, both locally and nationally.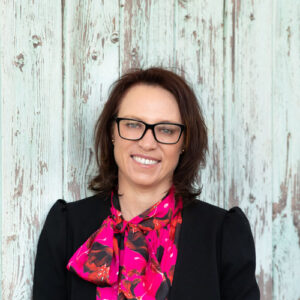 The inspiration behind our business name comes from both our ethos of solid practice as well as our Director's name, Jacinta Stone.
Jacinta has an Advanced Diploma in Accounting, is a certified BAS Agent, a member of the Taxation Practitioners Board and a full member of the Institute of Certified Bookkeepers.
Stone Accounts is a well-respected bookkeeping and accounts solution provider established 8 years ago. We work nationally with an extensive array of clients and industries, including retail, hospitality and construction.
Our approach comes from a place of understanding our clients' needs and delivering a plan in line with their vision. We believe small business owners should specialise on their skills and expertise. They should focus on the challenges and growth of their business and leave the backend to seasoned professionals who understand their fiscal obligations.
Bookkeeping
Payroll
Financial Management
Peace of Mind
"I knew Instantly when Jacinta laughed then seriously said, "I live for Excel spread sheets" that Stone Accounts was the perfect fit for my business. Stone Accounts has been a part of my business for the last 7 years and has made the financial part of it easy for me. Stone Accounts has my business's back."

Peter - Cirkas Hair
"Jacinta at Stone Accounts has been our Bookkeeper from the set up phase of our business, which was 5 years ago. We regularly rely on her advice and expertise, and find her responsiveness and attention to detail are excellent. Jacinta is an integral part of our business and our team."

Ellissia - Edifice Constructions
"Jacinta is highly accessible, has great integrity and is very reliable. Working with her is a breath of fresh air. When she took over our accounts 4 years ago she brought with her a brand new perspective to our financials. Jacinta implemented a savings program of different accounts for all liabilities that has protected our cash flow. And in this time of Covid-19, where businesses are struggling, this has proved to be critical."

Rod - Cosmopolitan Hotel, Trentham
Feel free to email or call us to discuss your needs.
PO Box 139 Castlemaine VIC 3450